Although that well-known bastion of totally unreliable journalism, the British tabloid the Sun, is trying its best to lead people to believe that is the case. (Or should I say "not" again - I already put "not" in the thread title ... )
http://www.thesun.co.uk/sol/homepage/ne ... beria.html
Video in the Sun now posted on Youtube:
It is in fact, a bear fishing in a river - and since it's in the Sun it might not even neccessarily
be
in Siberia but could be anywhere in the world that bears are found near fast-flowing rivers.
Here's an example of a bear fishing which is in some ways similar: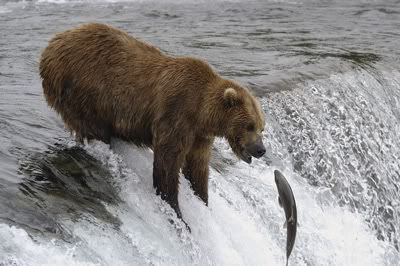 The bear in the Sun has the fish hanging out of its mouth as it wades through the river. And look at the name at the bottom of that video and is now apparently supplying his nonsense to the Sun. Seems to have branched out from hoax UFOs and is now dabbling in hoax cryptozoology.
Michael $%$#%&%$ Cohen.